With a rich history and diverse mix of culture, the Russian capital offers an interesting lifestyle to many. The population of over 12 million people is still growing and is attesting to the city's attractiveness and its power to develop. As the largest city in the continental Europe, Moscow is in a continuous pursuit of innovation, better living standards and better quality of life for its people.
Without further ado, here are 5 reasons why Moscow is a great city to live in:


1. Rich Culture
If you are a creative soul, this city is for you. In Moscow, the distinctive Russian architecture is at its finest as the city is home to a number of UNESCO World Heritage Sites. As the leading centre of the European creative industries, Moscow has over 450 museums. Every year Moscow hosts thousands of events: festivals, exhibitions, concerts, such as the Moscow International Film Festival and the Circle of Light Festival. Since 2011, the city strategy has shifted towards modernization in the cultural policy which prompted the sector to grow.


2. Low Cost of living
According to Numbeo's Quality of Life Index, the cost of living in Moscow is significantly lower than in other European capitals. Although Moscow may be more expensive than other Russian cities, the city can be up to 61% more affordable than London according to Expatistan.


3. Transportation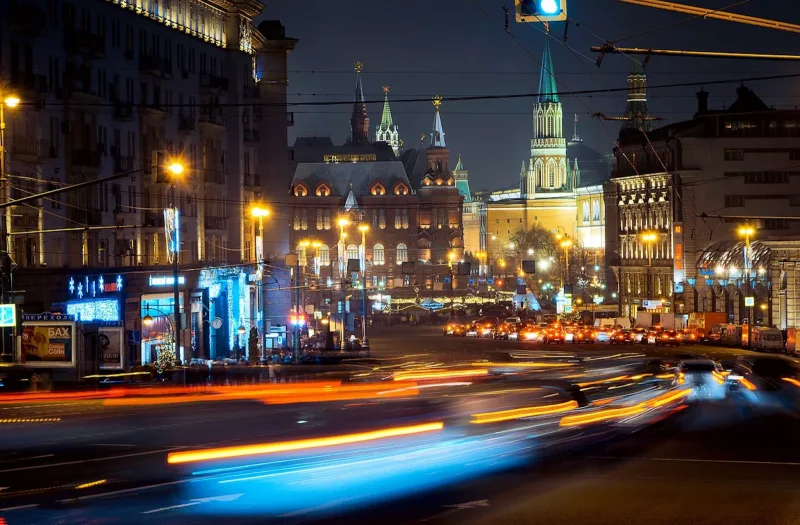 Infrastructure in Moscow is under fast and continuous development with significant growth in road length every year. The city's metro infrastructure is also impressive as the route length is the 5th largest in the world with 241 stations as of 2021.
Moreover, Moscow's city's administration has been investing in intelligent traffic control, establishing a Traffic Management Center that shares with people information coming from thousands of traffic lights and sensors. This is aimed at reducing traffic and encouraging people to use public transportation.


4. Sustainability
Moscow shows real progress in the sustainability sector by making real efforts to reduce the ownership of private cars and transform the city into one that is more walkable. The shift towards pedestrian friendly urbanism has made the city not only more sustainable but also safer and more convenient. The PwC report ranked Moscow as top of the list among 11 global megacities when it comes to green planted areas per capita. Moreover, The Master Plan 2010-2035 has a focus on "balanced urban development aiming to offer people better access to green areas, housing and transportation.


5. Exciting Startup science and tech industry
As a startup founder, Moscow is a great place to consider. The city has made progress in recent years and moved up the ranks in the global smart cities rankings. As the OECD report points out, Moscow's Investment Strategy 2025 together with its Smart City 2030 plan to create a climate that attracts investors and businesses while improving local living standards.
Moscow is a forward looking city that has proved its capacity to reinvent itself, adapt fast and modernize on multiple layers. According to OECD: "Moscow could become a champion for SDGs implementation and inspire other cities and regions in the Russian federation". By looking at the city's rapid progress in recent years, we can only anticipate that the capital will accelerate its development in the future as well. If you are considering relocating or starting a new business in a European capital, Moscow is definitely a city to look at.